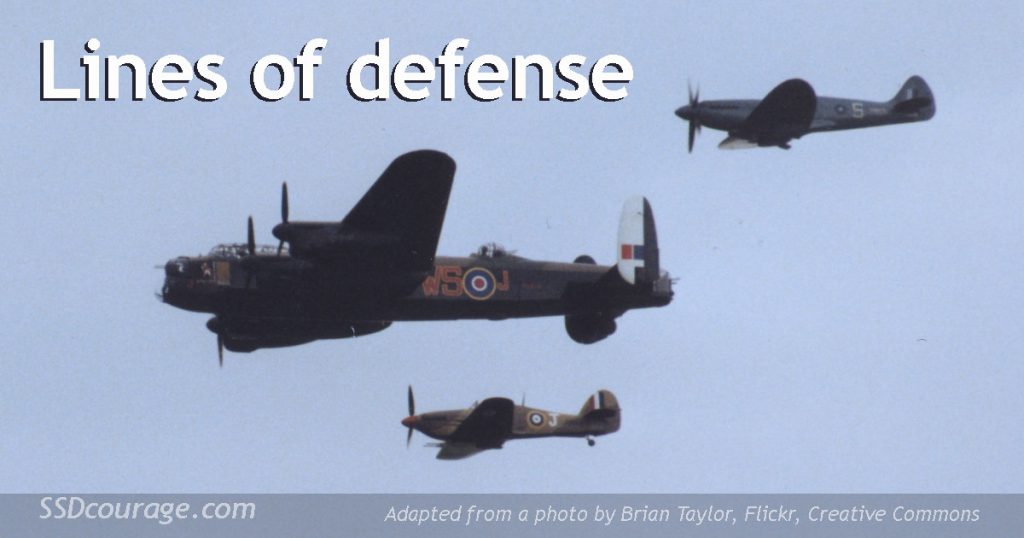 Here's a little snippet from a new book I'm working on:
God is your first line of defense. The name of the Lord is a strong tower; the righteous run to it and are safe. Ephesians 6. Your real enemy is not flesh and blood. Making God your refuge doesn't mean you never get hurt; it means God will see to it that you will ultimately be okay.
Truth is next. Deception destroys lives, marriages, communities, and nations. Truth sets us free.
Good judgment is next. The prudent see danger and take refuge. A martial arts master was once asked by his student how he would defend himself from someone jumping out of a tree on him. His answer: I wouldn't be stupid enough to walk under the tree.
Family and community come next. A cord of three strands is not easily broken.
Calming words are next. A soft answer turns away wrath.
Physical self defense is last.
---
Bible trivia:
Answer from last time: Nahum spoke out against Nineveh.
New question: What is the first war or battle referenced in the Bible?