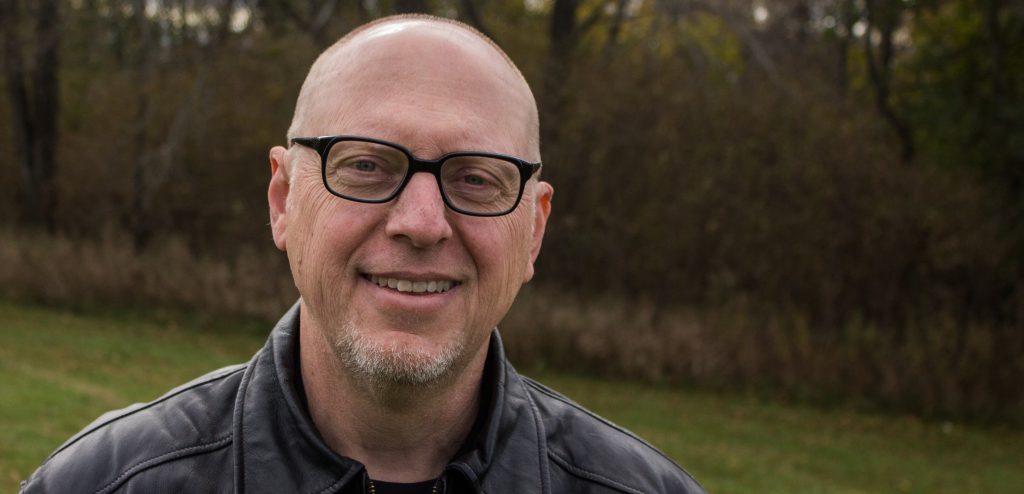 Need a speaker for your church or group?
Hi, I'm Dwight Clough, and I help people understand how to overcome life's nasty challenges and how to experience the goodness of God. Consider me for:
Camps & retreats
Church pulpit supply
Men's groups / women's groups / home groups / other groups
Conferences
Special meetings
I'm comfortable with sermon/lecture presentations and/or Q&A discussions.
I'm comfortable with almost any question—particularly concerns about the Bible and the Christian life.
My presentations can be adapted to fit any size group, any length of time.
I relate best to adults and young adults.
Style
Positive, encouraging, relaxed
I'm a teacher
I make use of visuals (PowerPoint) and other learning aids
Sample
Felt needs I'm comfortable addressing
anxiety and stress
self esteem issues
anger / forgiveness issues
overcoming a difficult past
overcoming temptation and life-controlling issues
understanding the Bible
Feedback
People consistently tell me that I'm (1) encouraging, and (2) offer new insights they haven't considered. This is coming from people who have been Christians for decades as well as from new Christians.
Most Christians need help understanding the process of transformation and change. Dwight understands this process very well and explains it far better than most. You'll walk away from one of his presentations feeling like your eyes have been opened to a whole world of enrichment and encouragement. ~ Christine Manton, Wisconsin
"Listening to Dwight teach is more like having a good chat with a wise old friend sitting around a warm fire than it is just another impersonal speaker peddling his wares. And the fact that Dwight himself has struggled like the rest of us and has experienced what he teaches makes it all the more engaging and impacting." ~ Brian Schroeder, Family Counselor, Rawhide Boys Ranch
Topics
Basics of Spiritual Self Defense
How do we overcome anxiety, anger, porn, addiction? What gives temptation its power? Why is it so hard to forgive, and what can we do about it? Spiritual Self Defense is a system for experiencing God at a profoundly deep level so the things that once harassed you lose their power over you. You'll learn why the truth sets some people free but not others (and what you can do about it), three things God wants to do for you, five things every survivor of sexual abuse need to know, why your identity matters, how to overcome life-controlling issues and escape Try Hard Christianity.
How to neutralize a painful past
People tell us to forget the past. But how do you do that when the past doesn't forget you? In a fallen world, nobody gets through life unscathed. We've all been hurt, and what we do with that hurt determines everything. Discover how Jesus feels your pain and what exactly He wants to do to remove it. Along the way we'll discuss five things every survivor of sexual abuse/assault needs to know, how to forgive, how to find peace that works in the real world.
How to forgive people who have hurt you deeply
"Forgive those who have hurt you." The problem with this basic Christian teaching is this: Very few people can tell us how to do it. In this talk, I'll explain in detail the process of forgiving others, as well as how to overcome anger, rage and hurt. We'll also discuss eight myths surrounding forgiveness, and explain why forgiving others makes you not weaker, but much, much stronger.
How to read and understand the Bible
Knowing your Bible protects you from seductive spiritual scams and positions you to enjoy a close, intimate relationship with Jesus. But most people find the Bible to be intimidating and unapproachable. How do you break through? We'll discuss why reading the Bible from cover to cover is NOT a good idea for most people (and what you can do instead), practical ideas to help you know where to start, how to get quickly up to speed, and how to truly understand what you're reading.
About Dwight Clough
On September 13, 2001 my life changed. On that date, I began going through a series of watershed spiritual experiences that completely revolutionized my understanding of how we experience life, how we change and grow, and how we experience God. I've made it my life's work to communicate the paradigm shifts that empower you to experience this transformation. I have a strong, positive, Biblical, insightful, Christ-centered message for your group.
Author of Spiritual Self Defense: How to use the Christian faith to overcome anxiety, anger, addiction and all kinds of bullies, The Easy Bible, The Gift of Transformation, and over a dozen other books
Instructor, Thinking Transformationally, CrossCounsel International Ministries
Founder of the Alternative Church, an online faith community
Author of Discoveries Daily Devotional, enjoyed by readers in 32 nations
Project lead, A Bible We Can Understand
Husband of Kim since 1978. Father of Liza, Hans, Alan and Sally
Graduate, Moody Bible Institute
Active in the Madison, Wisconsin faith community. Attend Fountain of Life Church.
To get a better handle on my message, I recommend you join my friends who receive an email update from me every couple days. (Be sure to click the confirmation link in the first email you receive from Dwigh…@ssdcourage.com.)
Fees
As a former award-winning speaker who is getting back into the world of guest speaking, I'm mainly interested in serving your group. I'm flexible on an honorarium, but I do need my travel and other expenses covered up front. (I travel from Sun Prairie/Madison, Wisconsin, USA.) I will expect to set up a book table. I will invite people to sign up for my free email list.
Contact
For more information or to put me on your schedule, contact me here…