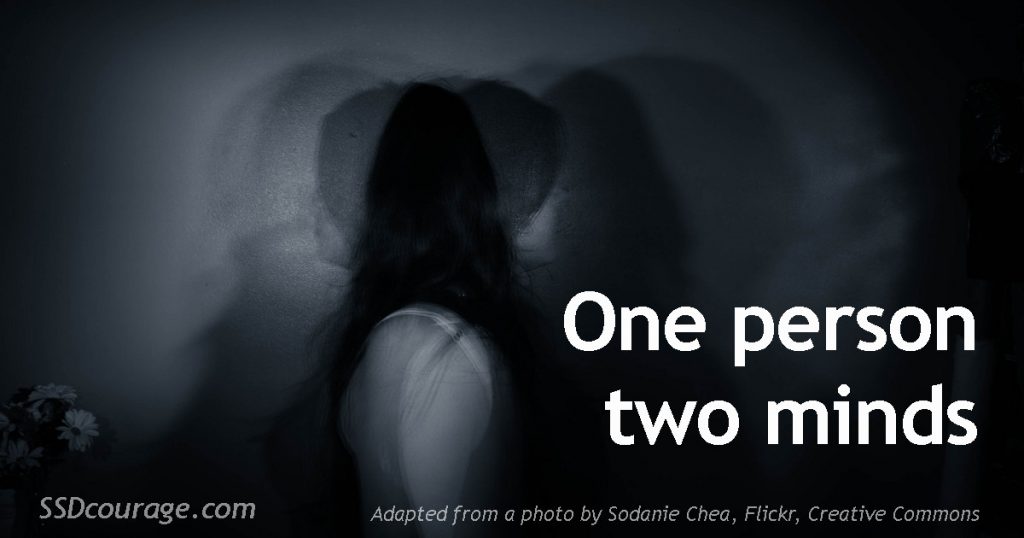 Someone recently said to me, "My head says one thing, and my guts are in knots saying the other."
Isn't that in many ways our central struggle? Our minds tell us we are forgiven, yet our hearts feel guilt and shame. Our Bible tells us God is our refuge, but we feel anxiety or fear. Our theology says peace and joy, but our gut is tied up in knots.
Why is that?
Let me suggest that there is a wall in our soul. On one side of the wall is what we believe with our intellect. For Christians, this is the side of the wall where you find sermons, Bible studies, theology, and our official beliefs. On the other side of the wall is what we believe with our experience. This is where we tend to find beliefs like, "I'm not safe," "I'm not okay," "I don't matter."
We keep pouring new information onto the intellect side and hope it spills over to the gut-level side, but it doesn't. The only thing that changes the experience side is a fresh experience with Jesus that corrects one or more of those faulty beliefs.
Is that possible? Yes! It happens all the time. I call them quiet miracles. Jesus will meet with you, but you gotta be willing to take Him to the place of pain inside. And that's the catch. That's a scary thing to do. But for those who can find the courage to do that, a beautiful world of transformation awaits.
Hey, could you do me a favor? I'm trying to decide where to focus my energies. Would you like to see me create more resources on this topic? Vote on my blog, ping me back, leave a comment—could you let me know? Thanks!
Would you like to see more resources on how to change gut-level beliefs?