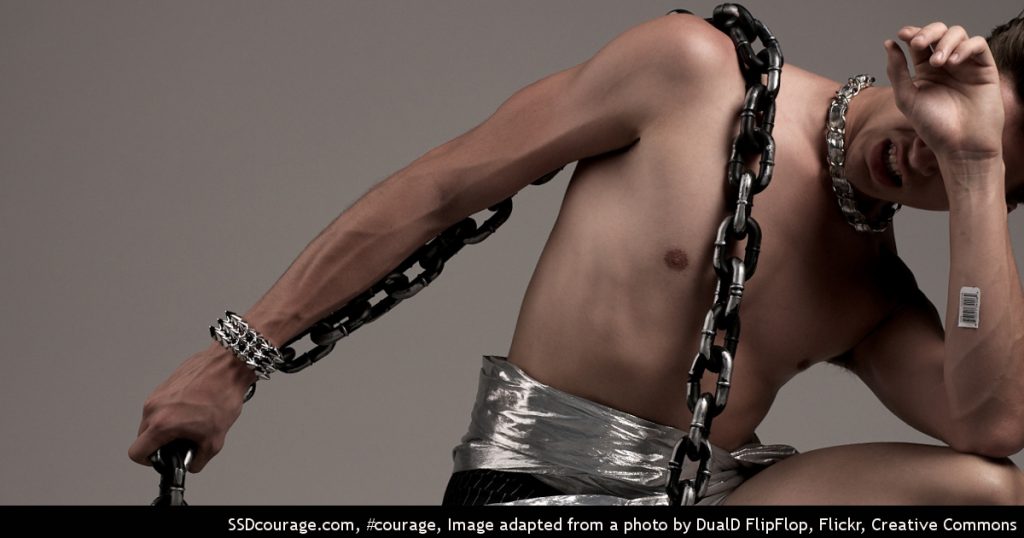 "They are lazy…"
~Pharaoh speaking of the people of God (Exodus 5:8)
Do you want to be a better Christian? Try harder.
This advice is ubiquitous, but where does it come from? Doesn't it come from Pharaoh?
Pharaoh says, "Oh, you don't like being slaves? Try harder. Supply your own straw for making bricks. Try harder. Don't reduce your quota. Try harder." (Read the story in Exodus 5.)
But God is not another pharaoh. God calls us into freedom. Jesus has done the hard work. As Jesus said, our work is to believe (John 6:29).
This is one of the most misunderstood concepts in all of Christendom. God is not trying to build an army of exhausted, try harder Christians. On the contrary, Jesus came to free us from slavery. The best thing you can do is let yourself be loved by God. Everything else flows out of that.
Is this helpful for you? Ping me back and let me know.
Do you know others who could benefit from these messages? Spread the word! Send your friends to http://ssdcourage.com/ so they can join us.