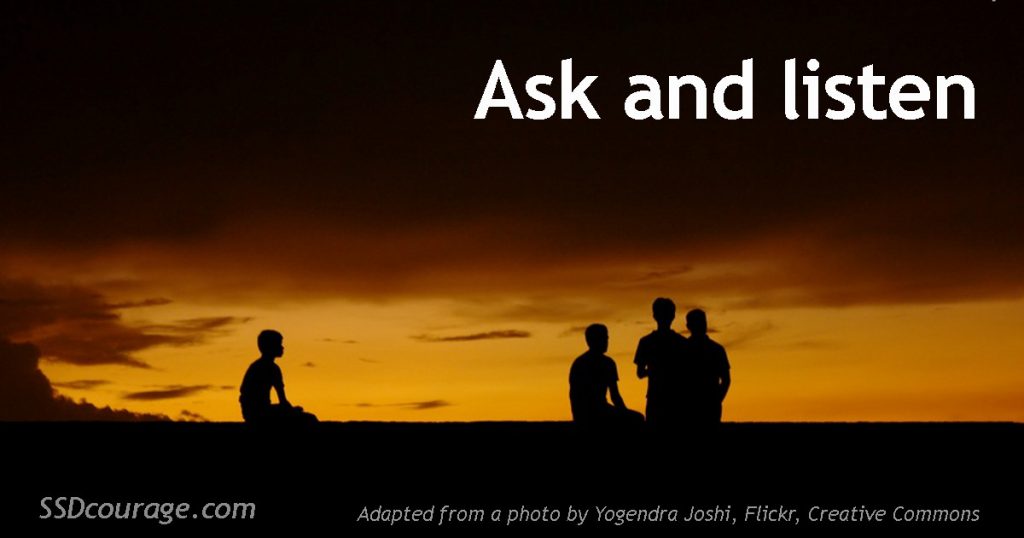 Ask and listen
Part of hearing from God is having the faith to believe that God can figure out how to talk to you. God has been talking to people for thousands of years. He isn't going to have any trouble figuring out a way to get His thoughts across to you–if you're willing to listen. You could pray, "God, I want to hear from you. Please silence all other voices. Make Your word clear to me." Then ask Him a question and wait for the answer. You might get something right away. You might get something in a minute or two. You might not get anything at all. If you don't, no worries. Sometimes I ask God a question and get nothing. No big deal. I just figure He didn't have anything He wanted to say about that, and I let it go. Or maybe He will say something later.
One of the areas where God's voice has been particularly helpful to me is in the area of my own hurts. Like everyone, at times I've felt like a failure, I've worried, I've been stressed. As I've come to God with these anxieties, He has spoken words of encouragement to me that have completely changed my life. "God, today I feel like I can't do anything right. Is that true?" I wait and almost always get a response. Most of the time these responses weren't earth shattering words, but just simple words like: "You're okay," or "I like you." But they were earth shattering to me because they came from God. Even though my circumstances might not have changed, my whole experience changed because I saw the same circumstances through a different set of lenses.
This post is adapted from content found in my book Spiritual Self Defense. More info here:
http://dwightclough.com/books2/dwight-clough-books/spiritual-self-defense/
---
Bible trivia:
Answer from last time: "A time to walk and a time to run" is NOT an example given by Ecclesiastes.
New question: Who said, "Curse God and die"?