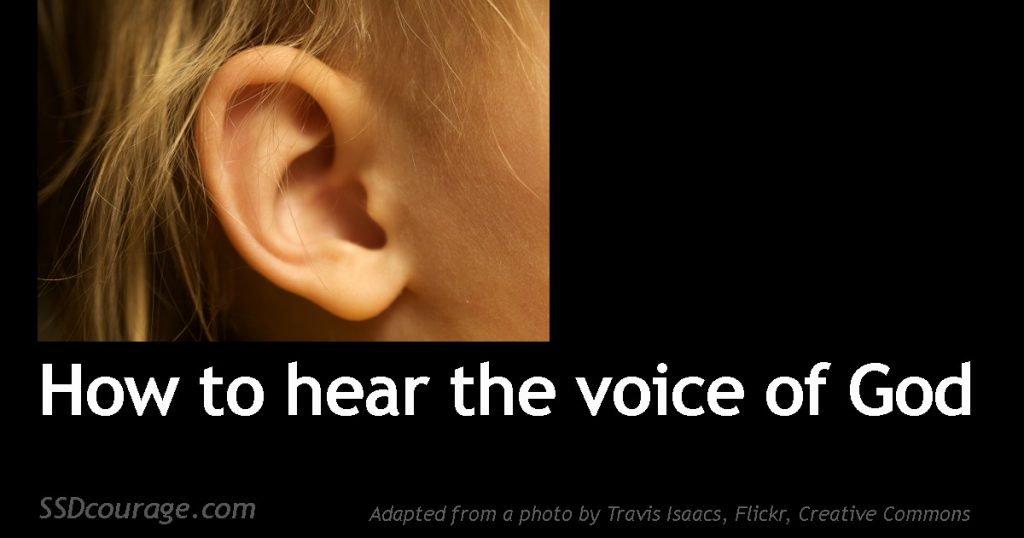 How does God speak to you?
I gotta believe that the answer to that question is going to be a little different for each person because we're all unique. But I also think that God is trying to speak to each of us and will speak if we're willing to listen.
For me, God usually whispers to me with a quiet inner voice in my mind. For example, one cold January day years ago, I was out taking a walk on a trail in the country, feeling pretty down about everything that was going wrong in my life at the time. After pouring out my heart to God, I heard Him say, "Listen."
So I listened. Nothing. Silence. Chirp. Silence. Chirp. More silence. I was listening, but no one was talking except a couple crazy birds that forgot to fly south for the winter.
Then God spoke: "Even though it's gonna be a long winter, they still sing."
How about you? How does God speak to you?
In the next couple posts, I would like to share with you some things I've learned along the way about hearing the voice of God.
PS. The other day I was rereading part of the novel I wrote, The Man from Sun Prairie (which, by the way, is a story about hearing the voice of God). There's this line on page 30—every time I read it, I laugh out loud. And then something happens at the bottom of page 178 that puts tears in my eyes. No, I can't promise the same thing will happen to you, but it seems unfair that I wouldn't invite you to find out.
http://dwightclough.com/books2/dwight-clough-books/the-man-from-sun-prairie-dwights-novel/
---
Bible trivia:
Answer from last time: David's sons who died before their time: (1) Solomon's older brother, the unnamed son of Bathsheba died as an infant. (2) Amnon was murdered by his half brother Absolom. (3) Absolom was killed by Joab and his soldiers during the battle that followed Absolom's revolt. (4) Adonijah was executed by order of King Solomon.
New question: Hagar was the mother of Ishmael. Sarah was the mother of Isaac. Who was the mother of Abraham's other children?