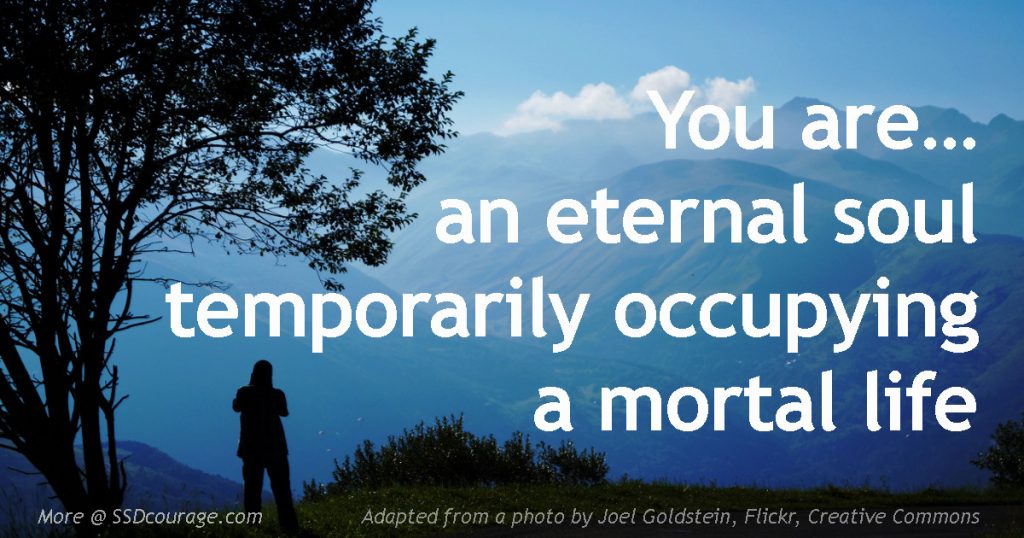 You are an eternal soul temporarily occupying a mortal life
So what does that mean?
To me it means this life is way too small
to contain God's plans for you.
You're just getting started.
The best is yet to come.
It means you are both fragile and indestructible.
Like I used to say to my grandma:
The first 100 years are the hardest.
It means we live each day
with eternity in view
because we are holy—
that is, set apart for something better.
What about you?
What does this mean for you?
---
Bible trivia:
Answer from last time: Deuteronomy literally means "second law."
New question: A number of rivers are mentioned in the Bible including the Nile and the Euphrates. But one river is spoken of more often than any other. Which river is that?