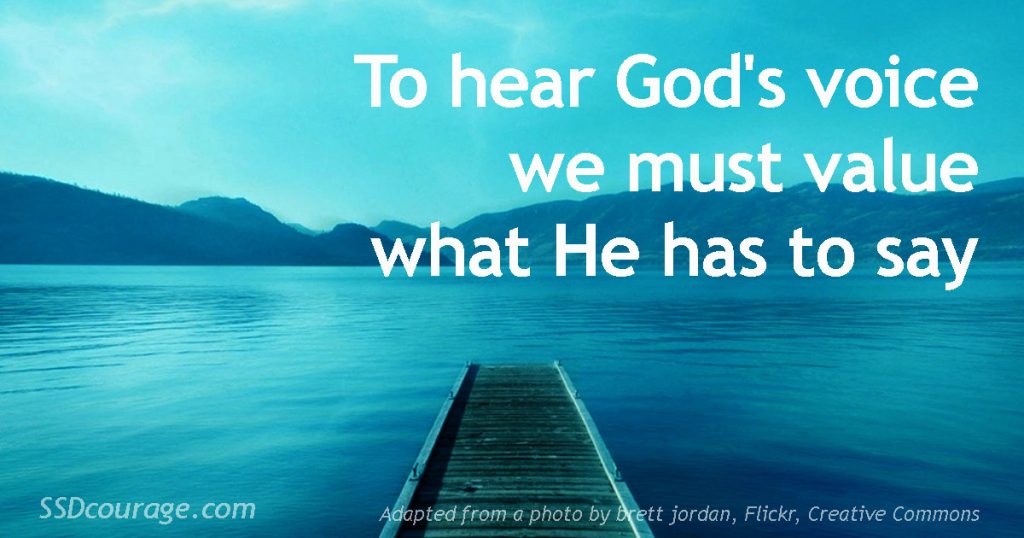 Jesus said not to throw your pearls to the pigs. (Matthew 7:6) In other words, you don't give what is sacred and valuable to people who value nothing, people for whom nothing is sacred. In a similar way, a close intimate relationship with God depends on your willingness to obey Him. That doesn't mean that you need to be perfect, or that you need to clean up your act before you come to Him, but it does mean that it is arrogant to assume that God will talk with you if you refuse to do what He says. In fact, a rebellious attitude opens the door to all kinds of deception. (See 1 Kings 22, for example.) You will think that you are hearing from God when may be hearing from a deceiving spirit.
I knew someone who regularly heard from God. One day God asked her to do something she didn't want to do. She refused to do it, and from that point forward she couldn't hear from God at all for a long time, several years if I remember correctly.
In our "question authority" culture, obedience is almost a dirty word. But God takes our obedience very seriously. Part of having faith in God is trusting Him enough to lead while we follow.
More next time…
This post is adapted from content found in my book Spiritual Self Defense. More info here:
http://dwightclough.com/books2/dwight-clough-books/spiritual-self-defense/
---
Bible trivia:
Answer from last time: Esther took the place of Queen Vashti.
New question: According to Ecclesiastes, there's a time for everything. Which of the following is NOT an example given by that book: (1) a time to keep and a time to throw away, (2) a time to walk and a time to run, (3) a time to kill and a time to heal.