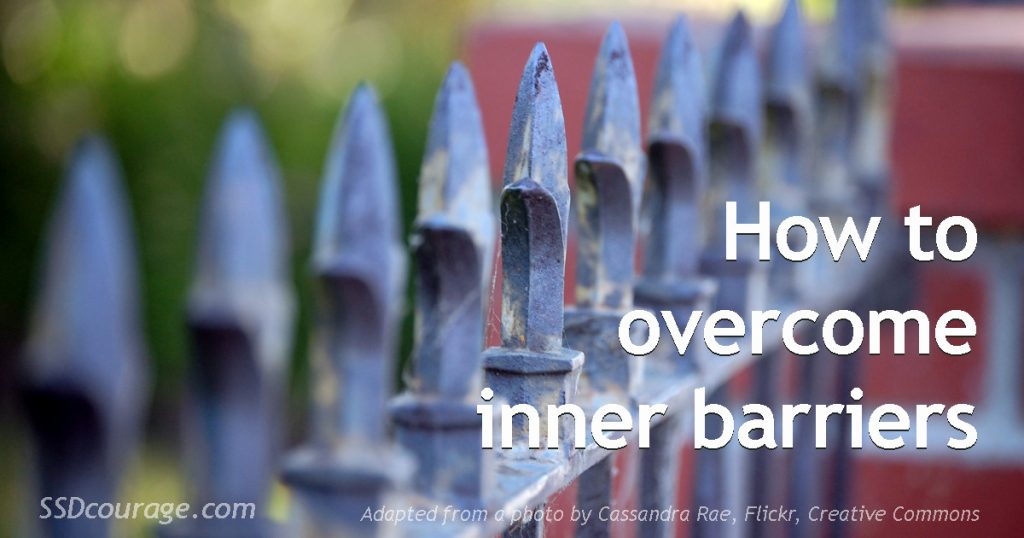 About this time of year, many of us look at our New Year's resolutions, shake our heads, and smile. What was I thinking?
Okay. New Year's resolutions is a big topic—a big can of worms. Should you even make them? I don't know. That's debatable.
But I want to focus in on one thing: Obstacles that keep us from achieving or receiving the good God has for us.
Suppose we want to lose weight and get in better shape. What prevents us from doing that? Is someone standing over us commanding us to eat that second scoop of ice cream? Is someone standing in front of the door at the gym barring us from entering?
In most cases, no. The real obstacles are inside. We all face inner barriers that keep us from moving forward toward the good God has for us.
How do we disable these inner barriers?
I've put together a one-page guide that walks you through the process I use to disable inner barriers. Maybe it will be helpful to you as well.
Find it here:
http://ssdcourage.com/wp-content/uploads/2017/01/Overcome-inner-barriers.pdf
---
Bible trivia:
Answer from last time: Benjamin's full brother was named Joseph?
New question: What was Benjamin's original name at birth?