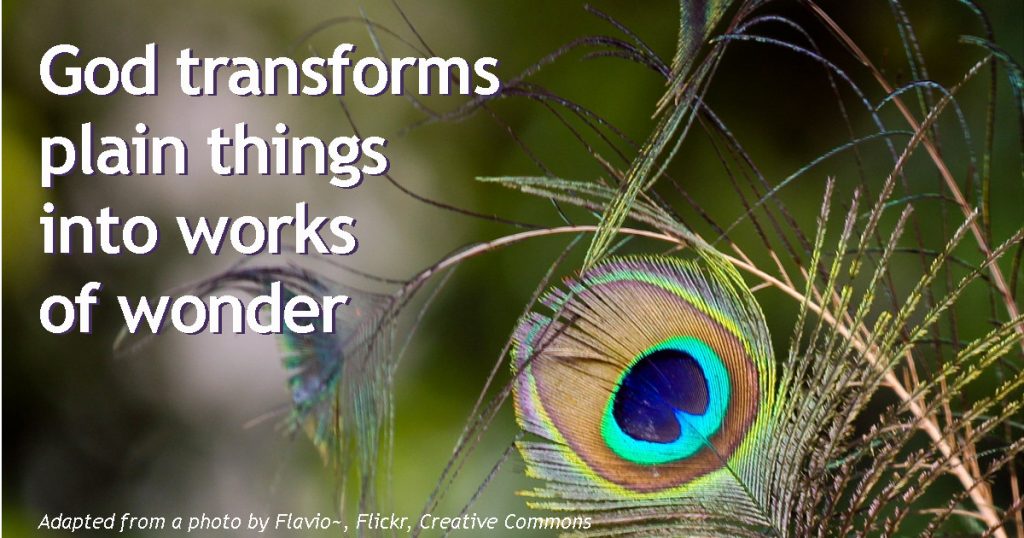 She wrapped him in cloths and placed him in a manger, because there was no room for them in the inn. Luke 2:7
They didn't have a cradle. They didn't have a crib. They didn't have expensive baby clothes. But what they did have, they gave.
What is a manger? It is nothing by itself. Yet, given to Christ, it has become a powerful message that has rocked every generation for centuries.
God transforms plain things into works of wonder. A picnic lunch became a miracle meal. A jar of oil became an investment property.
What do we have? Our homes might not be spotless, our cars might not be fancy. It may seem like we have nothing to give but the plainest of gifts. But let's not hold back! Let us give what we have to Christ. Our plain gifts, every one of them, is an opportunity for God to work wonders.
Who knows what He might do!
---
Bible trivia:
Answer from last time: A manger is an open box or feeding trough for farm animals.
New question: What do Elijah and Enoch have in common?